Episode 2 - Beyond Addiction
Someone you know is struggling with addiction. Maybe it's you! Addiction takes on many forms- drugs, alcohol, pornography, greed, gluttony, and more. This month on Real Talk, special guests Brad Moore and Counselor Waylon Vande Hoef join us to shed light on the dark depths of addiction.
Be sure to check out the additional resources at the bottom of this post!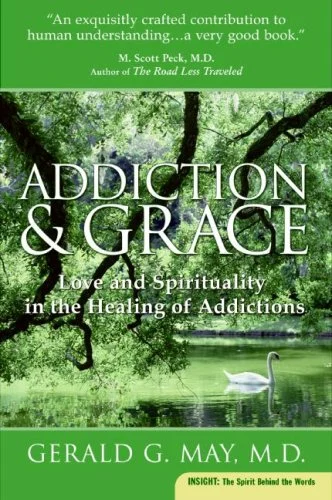 A Gift for you!
Special guest Waylon Vande Hoef, M.Div, LAC has recommended the book "Addictions and Grace: Love and Spirituality in the Healing of Addictions." When our broadcast goes live tonight, you'll be able to register for your free copy (while supplies last).
---
---
Additional Resources
---
Administrative office hours are Monday - Thursday, 12pm-7pm. If you call after hours, leave a message and someone will return your call to schedule an appointment. Appointments are not restricted to administrative office hours.
To learn more about Living Well Counseling, click here.
---
If you aren't ready to talk with family or friends about your struggles, call the National Helpline at 1-800-662-HELP for a referral to a local treatment facility, support group, or community-based organization.
---
Brad talked about a 12 Step Program he went through. You can find a local Alcoholics Anonymous group here.
---
Celebrate Recovery is a Christ-centered 12 step recovery program for addiction of all kinds. They also have books and various resources. Learn more here.