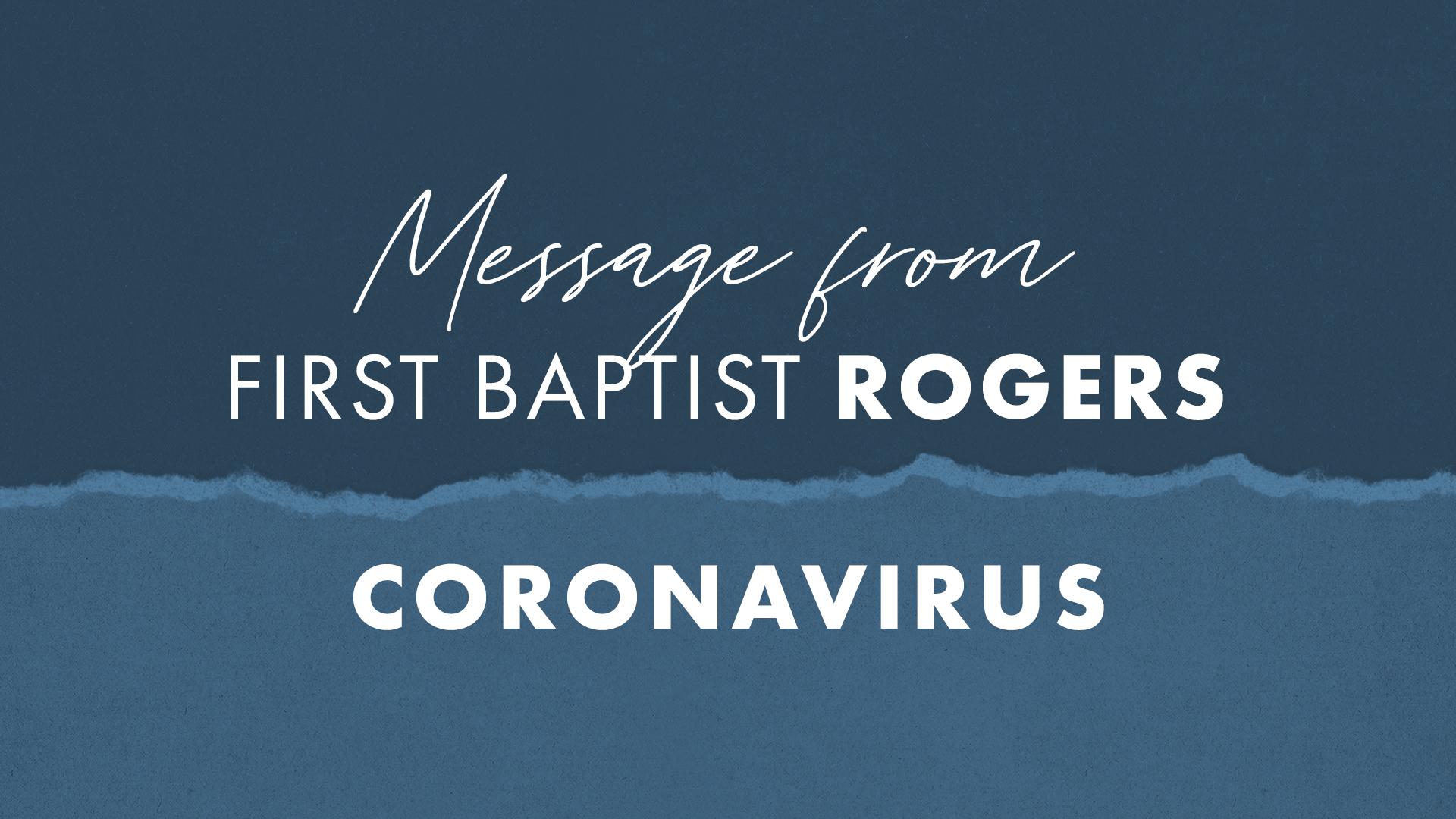 Coronavirus (COVID-19) Update
(Latest Update: January 27, 2021)
We are closely monitoring the Coronavirus outbreak and being advised by a task force of local doctors including an infectious disease expert along with corporate executives in Northwest Arkansas. We will provide updates for our church ministry and services on this website.
We do not respond to COVID-19 with fear, but with an acute awareness of the importance of prevention. As Christ-followers, we should not fear, pray for healing, look for God's greatness, share the gospel with urgency, and love our neighbors with responsible practices.
Check out this Midweek Update from Pastor Wes.
Check out previous Midweek Updates from Pastor Wes at the link below.